For some reason the RS-BA1 seems to reset the mic input setting sometimes. That results in silent transmissions and always costed me several minutes to find the reason. This might be a result of using a Bluetooh headset. At least when the Bluetooh headset is not coupled it happens that I cannot use the built-in mic of the tablet running the RS-BA1.
So here is the setting that needs to be set to MIC so that the mic source is the mic of the unit running the RS-BA1. This is a note to myself for the case that I run the risk of loosing the DX because MIC in is set incorrectly.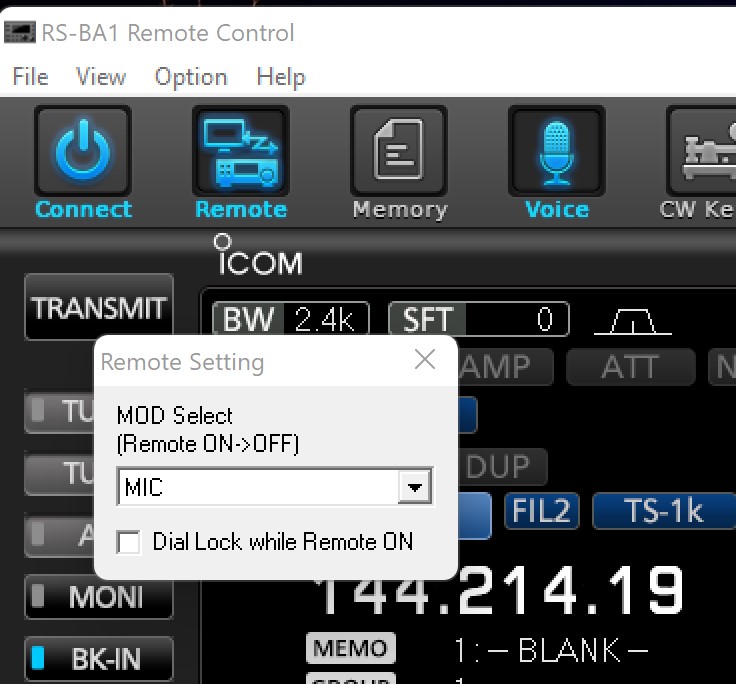 Update 27.09.2022
After encountering the problem again it seems there is another setting you can put wrong. It is in the ICOM Remote Utility. For an unknown reason the MOD Select option was set to "none" where it should be "Mic". The follwing picture shows the correct setting.