After receiving my IC-705 I discovered that ICOM decided to use 2.5mm 4-pin jacks for MIC connectors. This is a little shortcoming as my Heil headsets won't connect to this directly. So I had to re-built my adapters for /p usage - also in order to be able to use a selfmade handheld PTT switch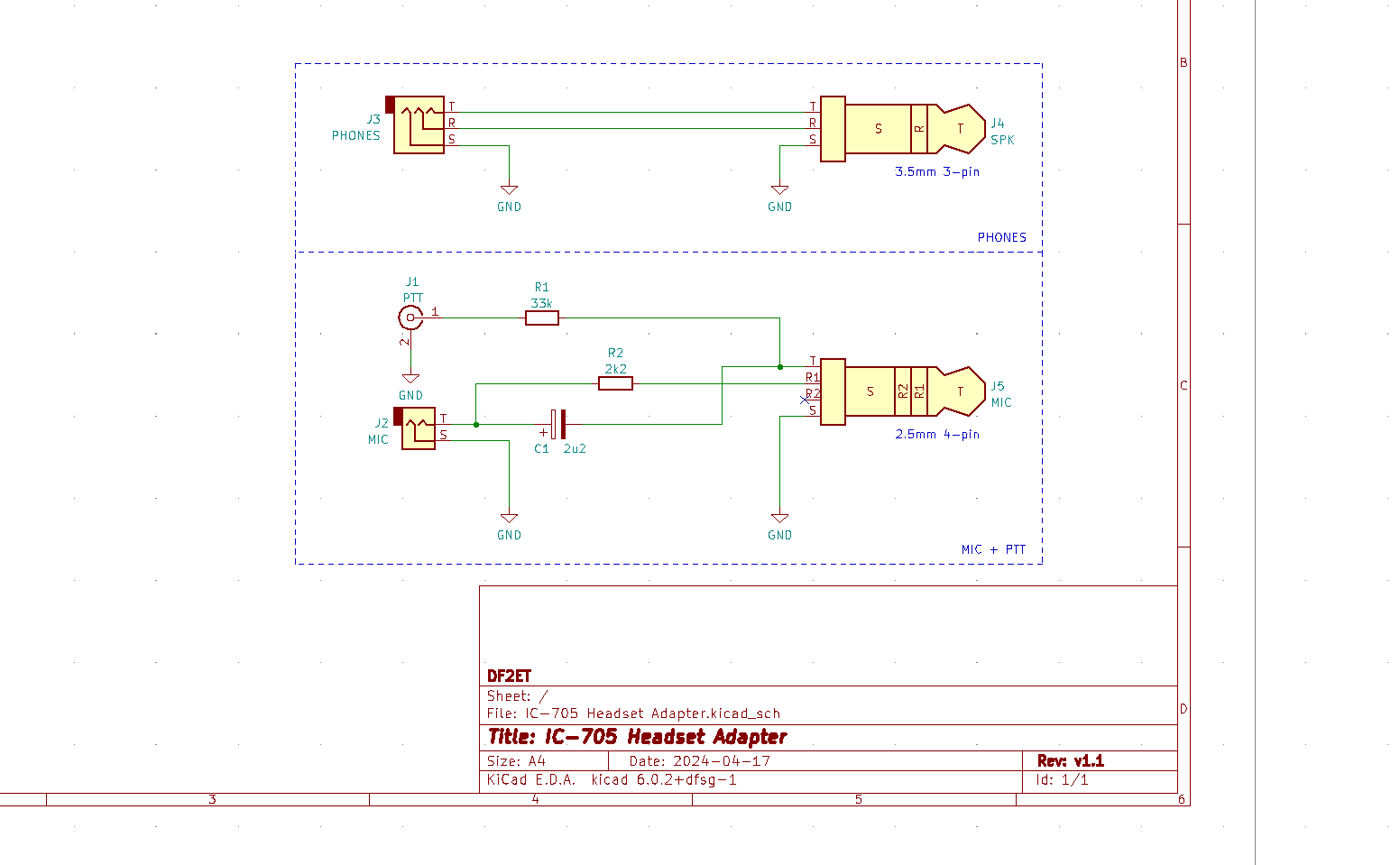 The schematics are basically based on best practice PTT curcuits for handheld transceivers. The scratch design can be found on [1]. Only difficulty here is that the MIC connector to the radio uses a 4-pin 2.5mm headphone plug. As the space around the jack on the radio side is limited a hand-solderable connector would probaby not work I bought a Nokia WH-101 headset and re-used the connector including a short piece of wire.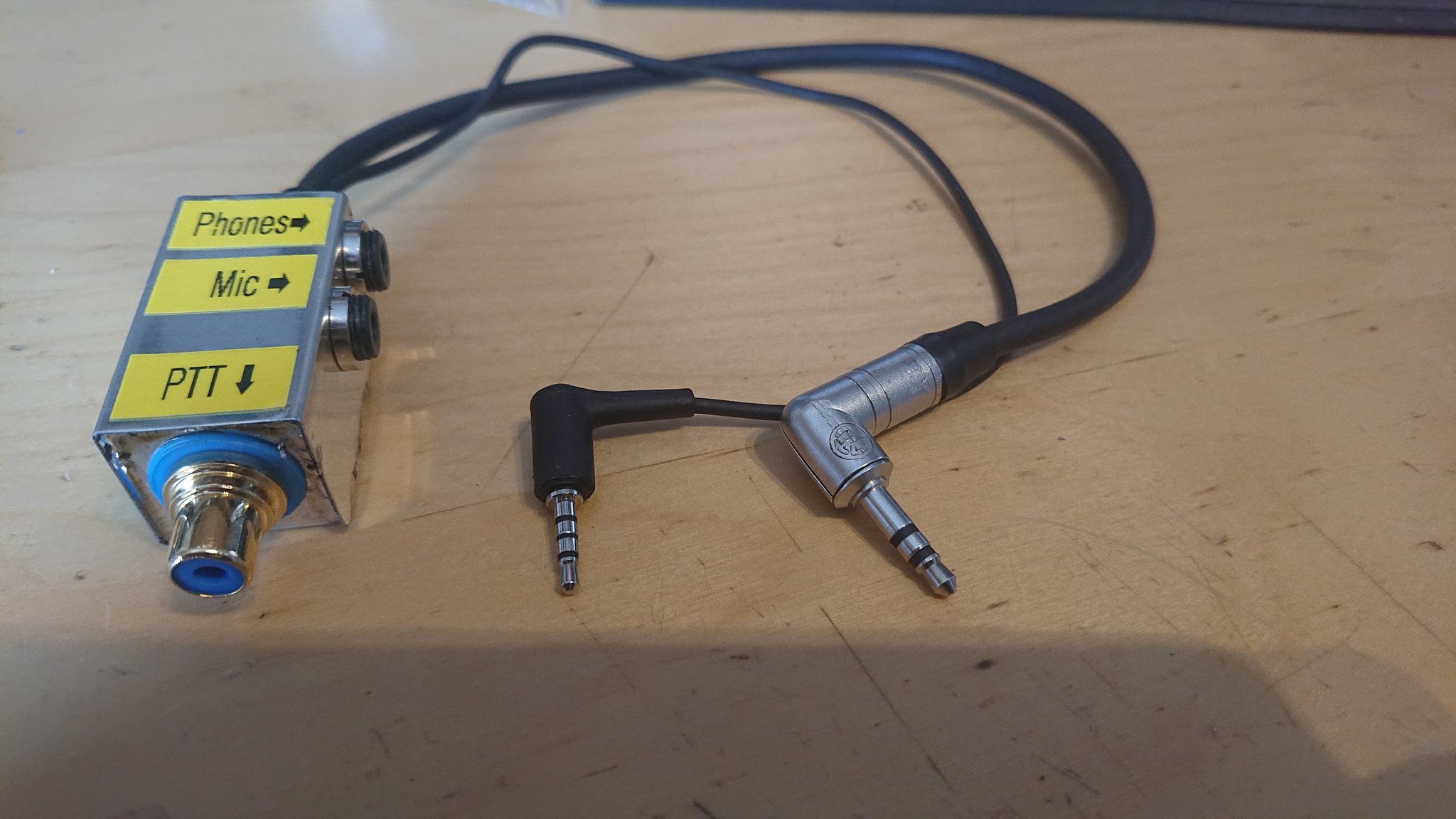 The prototype unit was built into a tin metal case with dimensions of 20x20x35mm using flying wires. There might be an option to make a small PCB for that so that it even fits into a smaller case.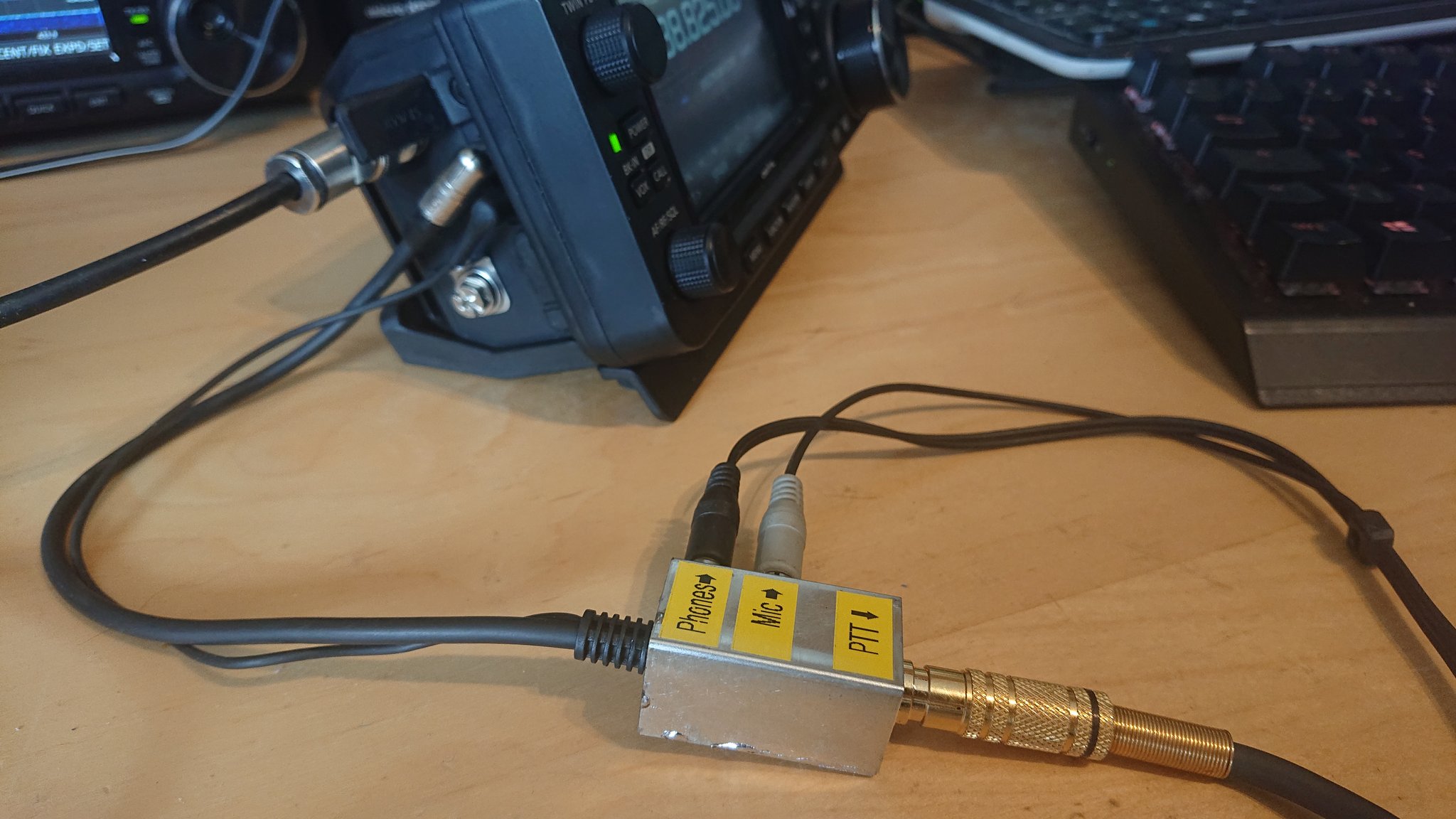 The adapter is working fine so far for /p activities and LEO satellites (where I connect my PTT button mounted to the Arrow II yagi).
References: